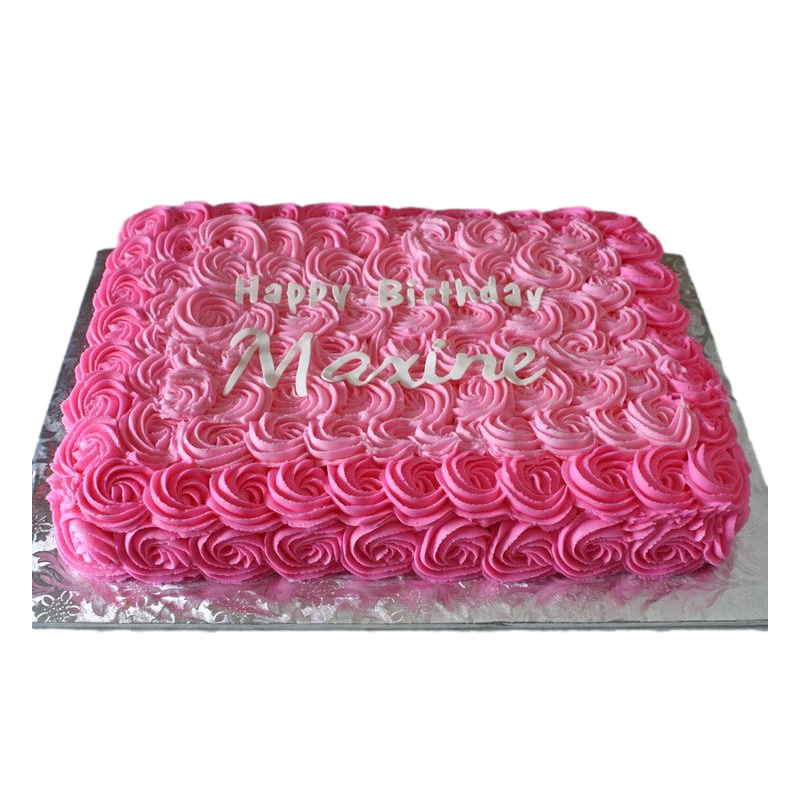  
gateau d'anniversaire ruffle cake rose
Let yourself be charmed by floral elegance with our birthday cake "Ruffle Cake Rose". An artistic creation that combines the delicateness of the petals with sweet sweetness, for a refining celebration.
1. Enchanting design: Each detail of the "Ruffle Cake Rose" is a work of art, capturing the beauty of stunt petals. Choose this creation for a celebration that evokes the enchantment of a flowery garden.
2. Customization: Customize your experience by choosing a cake of 12 or 20 parts, adapted to the size of your party. Select the fragrance of the genoese among strawberry, chocolate, or vanilla, for a taste experience as delicate as the design of the cake.
3. Fast and smooth delivery: Our fast delivery service ensures that the "Ruffle Cake Rose" comes fresh and ready to be the central point of your celebration. A delivery as soft as the flavours of the cake.
4. Quality ingredients: Quality ingredients make up our cake, offering an uncompromising sweet experience on delicacy. Customize your cake so that it adapts to all preferences, for a celebration as soft as the rose petals.
5. Free shipping :* Whether you are in Paris* or elsewhere in France, enjoy our free delivery* to make your birthday even more special. Check the delivery section to confirm availability in your city.

Free delivery within 24 hours
Compliance with health regulations

Delivery by our couriers
Discover here our delivery areas

Payment in 4x without paypal fees
For any purchase between 30€ and 2000€