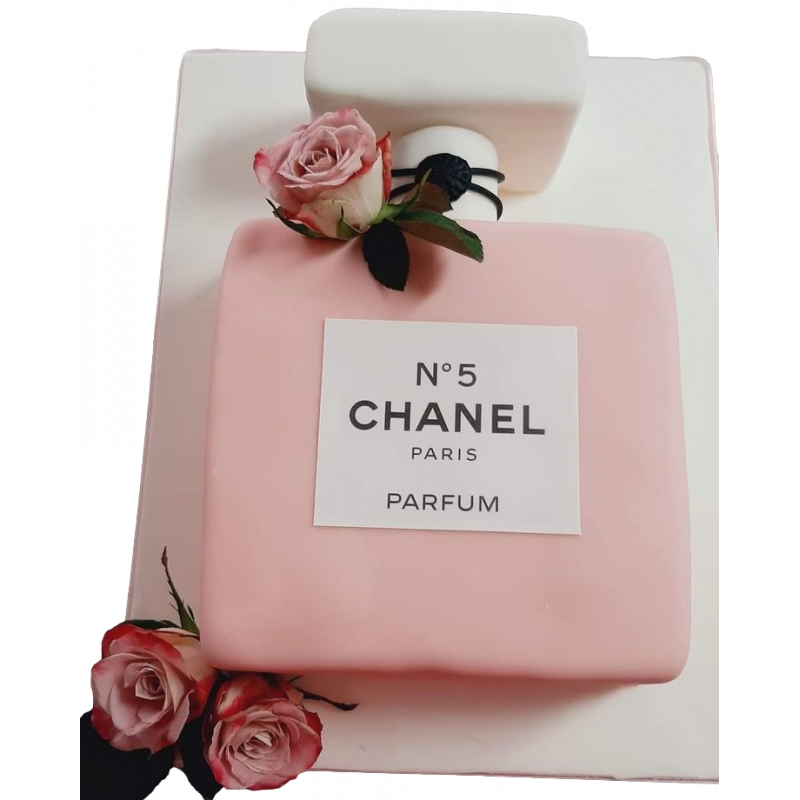  
gateau d'anniversaire parfum chanel numero n°5
Dive into the refinement with our perfume birthday cake "Chanel N°5.. This exceptional creation combines the emblematic elegance of the fragrance with an exquisite sweet experience.
1. Design d'Exception: Inspired by the mythical bottle of Chanel N°5, the design of the cake evokes the timeless aesthetic of the brand. Choose this creation for a celebration where the style meets greed.
2. Refined customization: Adapt your experience by choosing a cake of 12 or 20 parts, depending on the size of your party. Choose the fragrance of the genoese among strawberry, chocolate, or vanilla, for a gustative symphony as exceptional as the perfume.
3. Fast delivery and Handle: Our fast delivery service ensures that your product arrives fresh and ready to be tasted during your celebration. A delivery as elegant as the reputation of the perfume it celebrates.
4. Ingredients of Excellence: High quality ingredients make up our cake, offering a sweet experience without compromise. Customize your cake so that it fits all preferences, creating a gustative symphony as unique as perfume Chanel N°5.
5. Free shipping :* Whether you are in Paris* or elsewhere in France, enjoy our free delivery* to add a special note to your celebration. Check the delivery section to confirm availability in your city.

Free delivery within 24 hours
Compliance with health regulations

Delivery by our couriers
Discover here our delivery areas

Payment in 4x without paypal fees
For any purchase between 30€ and 2000€