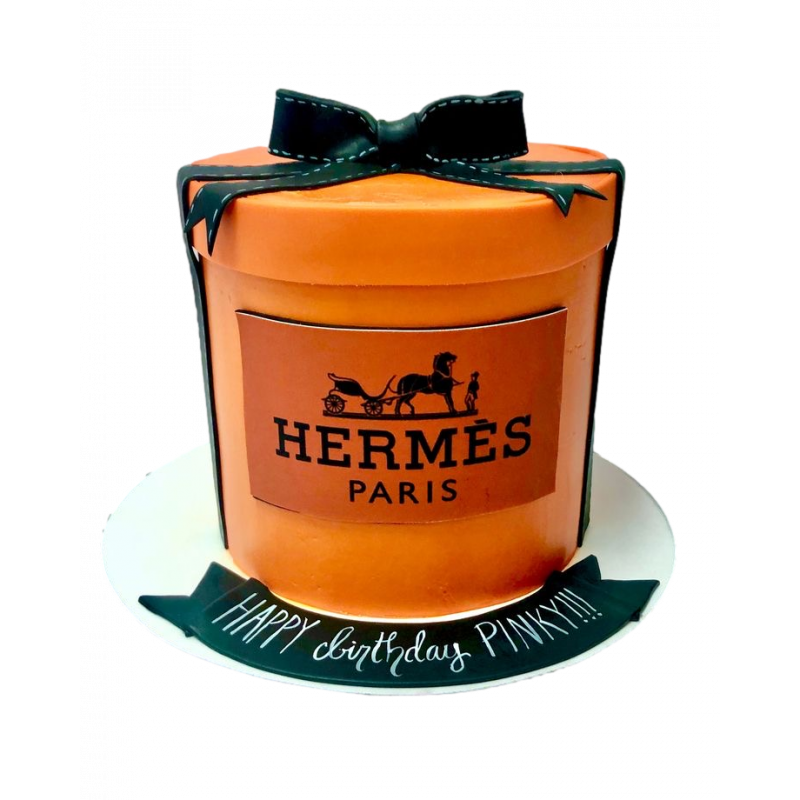  
gateau d'anniversaire boite hermes
Celebrate with style thanks to our Hermes Box birthday cake, a pastry creation that captures the essence of the luxury and elegance of the famous Hermes House.
1. Iconic design: The cake is a faithful replica of an iconic Hermes box, highlighting the refined details of the brand. Each fold, each line is a declaration of sophistication that evokes the prestige of the haute couture.
2. Explosion of Exquisite Savors: Each part of this cake offers an exquisite taste experience. The light genoese, combined with a creamy cream, creates a perfect harmony of textures and flavors. A real delectation for taste buds.
3. Personalization Top of range : Customize your experience by choosing the iconic colours of the brand or adding personal touches to make this masterpiece even more unique. A customization that transforms each bite into a custom experience.
4. Prestigious delivery : Our delivery service aligns itself with the prestige of the cake. Each detail is carefully preserved so that the Hermes Box comes to you with the same elegance as that of a Hermes store.
Celebrate your birthday with the Hermes Box cake - a sweet experience that combines the art of pastry with the refinement of luxury fashion.

Free delivery within 24 hours
Compliance with health regulations

Delivery by our couriers
Discover here our delivery areas

Payment in 4x without paypal fees
For any purchase between 30€ and 2000€