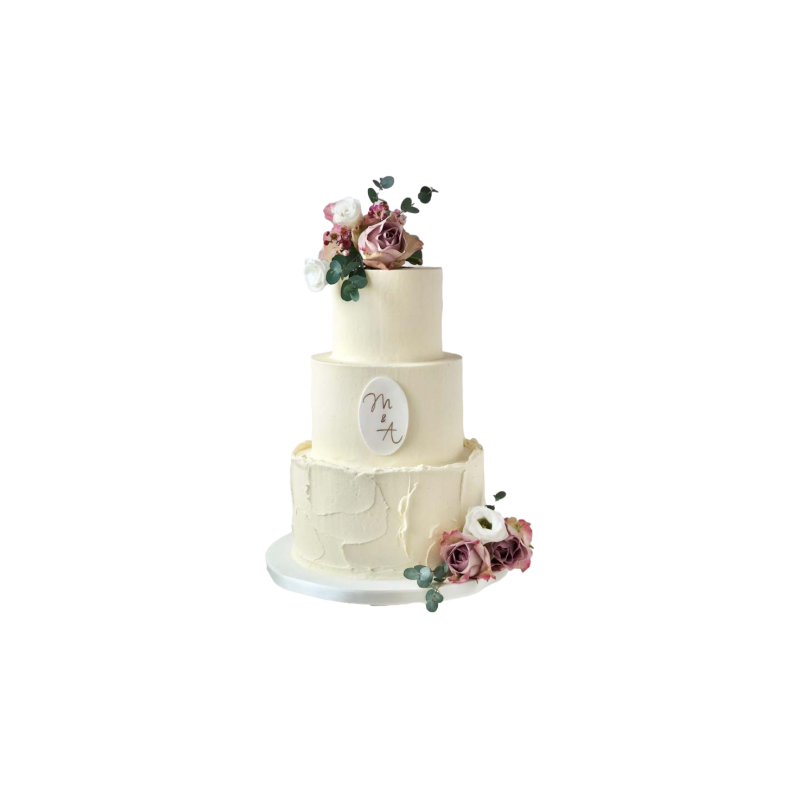  
Initials and flowers- wedding cake, assembled piece
Order your wedding cake Initials and flowers- Wedding cake, coin mounted online, by phone at 0176506080 or directly on

.
And for this beautiful day to be successful, the Creative Pastry House youfree book* your wedding cake at home or directly at the venue of your event on the desired date.
An express delivery service in less than 24 hours is also available.
A cancellation of your designer cake or your usual pastry bakery? Need a wedding cake at the last minute? Validate your order before 20:00, we deliver you personally (no shipping per parcel) the next day between 09:00 and 16:00.
-
by
Personalization:Each wedding cake is carefully decorated by our cake designers and can be customized with the inscription of a short edible message.
Preparation:Our delicious pieces are prepared fresh on order by our own pastry machines. They are made of light genoese and garnish (forages) with mascarpone foam at the choice: chocolate, vanilla, lemon or strawberry.
Allergens:Our wedding cakes containGLUTEN (BLÉ),ofŒUFSandof LAIT. But these are producedWithout conservatives, without animal gelatin and without alcohol. They are therefore suitable for halalal or kasher vegetarian regimes.
Delivery :We deliver our wedding cakes to you and throughout France. At choice, in express within 24 hours or at the dateselectedat step 3 of the basket. Our delivery service is operational from Monday to Saturday. If you would like more information please visit our pagedelivery.
Product customization
Don't forget to save your customization to be able to add to cart

Free delivery within 24 hours
Compliance with health regulations

Delivery by our couriers
Discover here our delivery areas

Payment in 4x without paypal fees
For any purchase between 30€ and 2000€