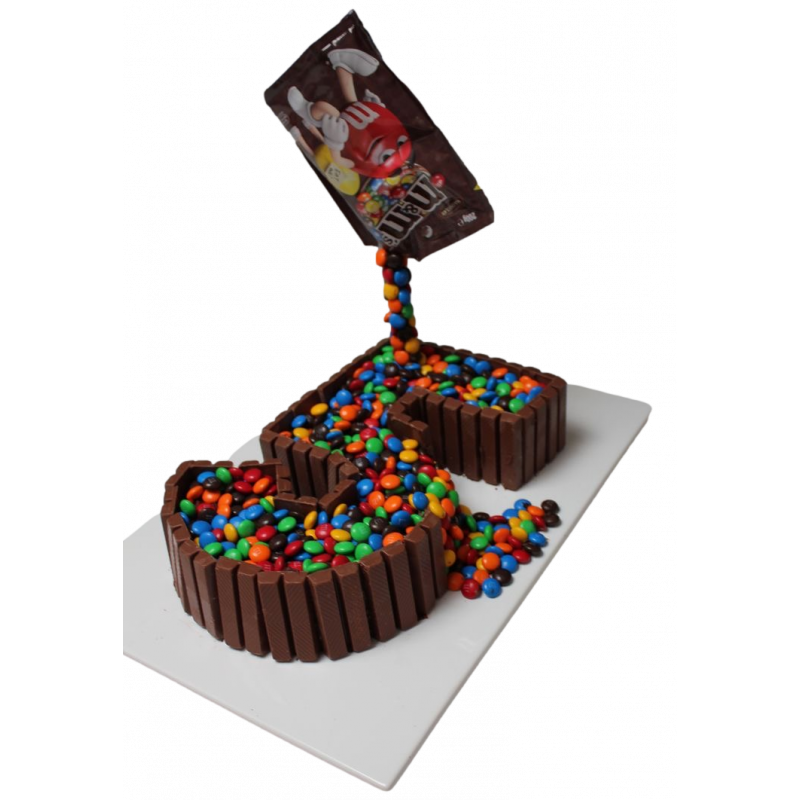  
gateau d'anniversaire chocolat gravity cake m&ms
Dive into the delight with our Gravity Cake Chocolat Mộ's birthday cake, a gourmet creation that challenges gravity for a spectacular celebration.
1. Spectacular design : The visual aesthetic of this cake exceeds the limits of the ordinary. The MộM's seem to float, creating a breathtaking visual illusion. A real spectacle for the eyes that promises a unique experience.
2. Explosion of Chocolate Savors: Each part offers an explosion of flavors, mixing the richness of the chocolate of the crunchy cake and colorful explosion of M❤M's. A gourmet symphony that will delight lovers of chocolate and sweets.
3. Ludical customization: Customize your experience by choosing the size of the cake adapted to your party. Create a festive atmosphere with the unique combination of chocolate delights for a personalized sweet experience.
4. Fast and amazing delivery: Our fast delivery service ensures that your product arrives fresh and ready to marvel at your celebration. A delivery as amazing as the cake itself.
Celebrate your birthday with the Gravity Cake Chocolat M✱M's - a sweet experience where gravity becomes a visual asset.
Product customization
Don't forget to save your customization to be able to add to cart

Free delivery within 24 hours
Compliance with health regulations

Delivery by our couriers
Discover here our delivery areas

Payment in 4x without paypal fees
For any purchase between 30€ and 2000€