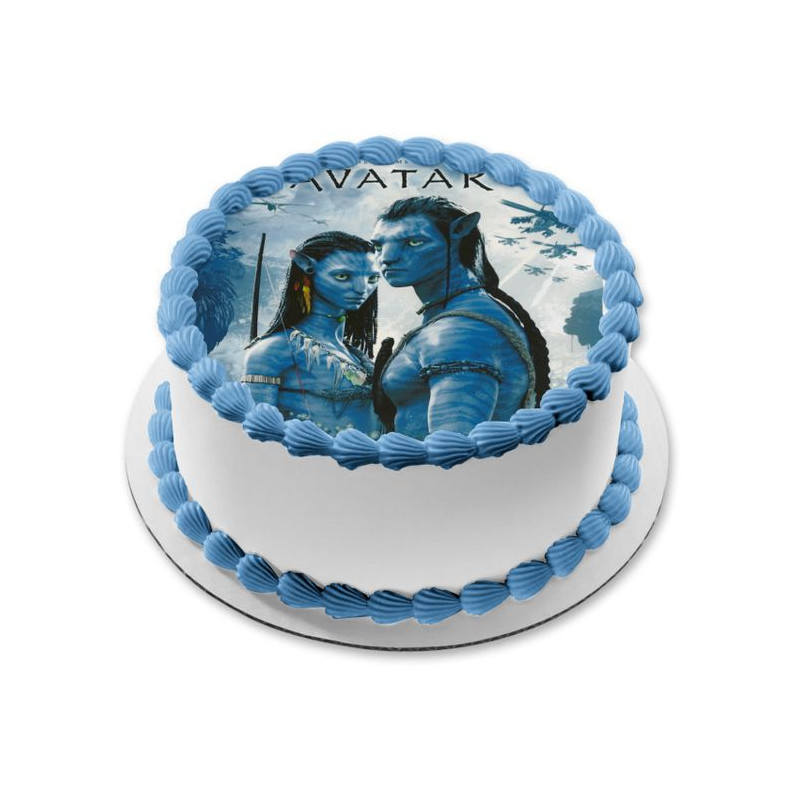  
Avatar - Birthday Cake
Dive into a fantasy world with our incredible Avatar cake!
Inspired by the captivating universe of the film, this cake is a true work of edible art.
Each detail is carefully created to capture the unique aesthetics of Na'vi and Pandora, transporting you instantly in another world.
But that's not all, because this cake is not only visually breathtaking, but also delicious.
The different layers of cake are prepared with superior ingredients, offering an explosion of exquisite flavours.
Whether for a birthday, a theme party or just to impress Avatar fans, our Avatar cake is the perfect choice.
Bring a touch of magic to your event by ordering now this extraordinary cake that will shine the eyes of all.
Let yourself be carried in a sensory journey with our Avatar cake and create unforgettable memories in the enchanting universe of Pandora.
-
What
Customization: Each cake is carefully decorated by our designer cake and can be customized with the inscription of a short edible message.
Preparation: Our delicious birthday cakes are prepared fresh on order by our own pastry makers.They include a light Genoa and a garnish (forage) with mascarpone chocolate, vanilla, lemon or strawberry foam.
Allergens: Our cakes contain GLUTEN (BLÉ), of the ŒUFS and of LAIT.But these are produced Without conservatives, without animal gelatin and without alcohol.They are therefore suitable for halalal or kasher vegetarian regimes. 
Delivery : We deliver our cakes ourselves and throughout France.At choice, in express within 24 hours or at the date selected at step 3 of the basket.Our delivery service is operational from Monday to Saturday.If you would like more information please visit our page delivery.
Product customization
Don't forget to save your customization to be able to add to cart

Free delivery within 24 hours
Compliance with health regulations

Delivery by our couriers
Discover here our delivery areas

Payment in 4x without paypal fees
For any purchase between 30€ and 2000€