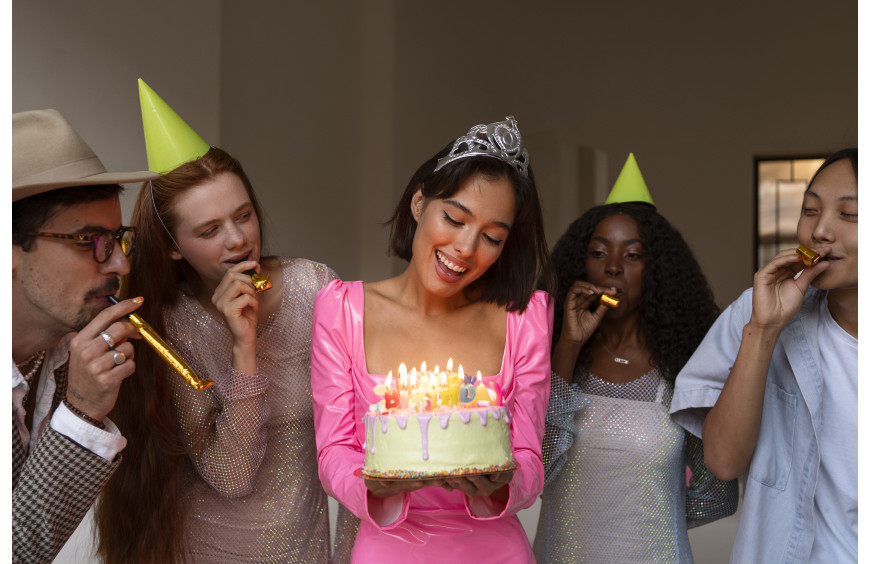 Instagram Photo Competition: Immortalize Your Birthday Cake and Win €100!
Dear lovers of delicacies,
At Pâtisserie Creative, we are delighted to present our brand new Instagram photo competition, highlighting the festive moments around our irresistible birthday cakes! Participate and try to win a €100 cash reward.
How to Participate:
Receive Your Birthday Cake: Order the perfect cake from us, then expect delivery that will brighten up your party.
Decorate Your Festive Space: Display our delicacy at the heart of your festive table. Add your personal touch with original decorations to create a unique setting.
Capture the Magic Moment: Take an exceptional photo of your cake in the middle of the celebration. Show us how you add magic to our creation.
Publish on Instagram: Share your photo with the hashtag #patisseriecreative. Make sure your account is public and encourage your loved ones to like your photo.
What You Can Win:
Each month, we will conduct a random draw from all valid entries. The more likes your photo gets, the more you increase your chances of winning! The winner of the month will win a reward of €100 directly into their account.
Tips for Winning:
Express your creativity in decorating your festive space.
Share the story behind your celebration.
Invite your friends and family to like and comment on your photo to increase your chances of winning.
Competition dates:
The competition is now open and will continue indefinitely, with a draw every month. Stay tuned to find out the winners.
Get ready to capture sweet moments! We can't wait to see how you turn our birthday cakes into unforgettable memories.
May celebration and creativity accompany you!
The PatisserieCreative.fr team